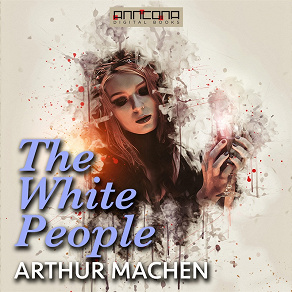 The White People
The White People is a horror novella by Welsh writer Arthur Machen. Often described as one of the greatest of all horror short stories.
The novella is presented as a young girl's diary, detailing her increasingly getting deeper into witchcraft, and discovery of ancient magic. A man is given the diary by another man who wishes to demonstrate what the real nature of evil is all about.
Literary critics see Arthur Machen's works as a significant part of the late Victorian revival of the gothic novel and the decadent movement of the 1890s, bearing direct comparison to the themes found in contemporary works like Robert Louis Stevenson's The Strange Case of Dr Jekyll and Mr Hyde, Bram Stoker's Dracula, and Oscar Wilde's The Picture of Dorian Gray. 
The White People is a highly influential horror story that was written in the late 1890s as part of a longer unfinished novel, some sketches from which went into his book Ornaments in Jade. Fans of supernatural fiction often cite this story as a classic in the genre. The White People was Lovecraft's second-favorite horror story of all time, after Blackwood's The Willows.
The White People was written in 1899, but first published in 1904. Audiobook read by Ian Virly, running time 1 hour, 30 min. Unabridged full version. Also available as E-Book, ePUB length 18,200 words, average reading time 1 hour 35 min. 
Arthur Machen (1863-1947) was a Welsh author and mystic of the 1890s and early 20th century. He is best known for his influential supernatural, fantasy, and horror fiction. His novella "The Great God Pan" (1890; 1894) has garnered a reputation as a classic of horror (Stephen King has called it "Maybe the best [horror story] in the English language"). He is also well known for his leading role in creating the legend of the Angels of Mons.
Listen to sample
---