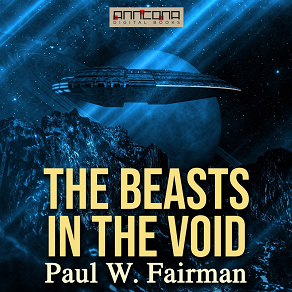 The Beasts in the Void
The Beasts in the Void is a science fiction short story by Paul W Fairman. 
Holloway was used to big game hunters and their expeditions to other worlds. But this trip was sheer madness---
There had been some trouble, Mason recalled, in clearing Holloway's first cruise. A party of five. Not to any established hunting ground but a D. U. thing. Destination Unknown, and they were always trouble. 
Clearance had been made, though, and now--here was Holloway back again--dramatically of course--with one of his party dead and the other four in trance-like stupors. Strange.
The Beasts in the Void was first published in Imagination magazine in April 1956. Audiobook read by James Rogers, running time 43 min. Unabridged full version. Also available as E-Book, ePUB, length 6,500 words, average reading time 30 min.
Paul Warren Fairman (1916-1977) was an editor and writer in a variety of genres under his own name and under pseudonyms. In 1952, he was the founding editor of If, but only edited four issues. In 1955, he became the editor of Amazing Stories and Fantastic. He held that dual position until 1958. His science fiction short stories "Deadly City" and "The Cosmic Frame" were made into motion pictures.
Listen to sample
---