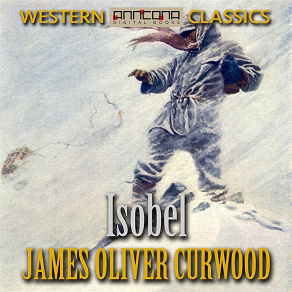 Isobel
Isobel is an adventure novel by American writer James Oliver Curwood. Action, intrigue, and a touch of romance in the farthest reaches of northern Canada.

Sergeant Billy MacVeigh of the Canadian Northwest Mounted, with his only partner Pelliter are the only official representatives in the lonely and desolate reaches of Point Fullerton, hundreds of miles from the next nearest outpost, and from any civilization.

Both are nearing the end of their service in those regions, and their main function has been to try to find the elusive murderer Scottie Deane, and if they happen upon anybody trading in Eskimo women to haul them in also.

Then one day, one of those traders happens to show up at their cabin, and what follows is some close calls and long trips across the barrens of northern Canada that uncovers clues to the whereabouts of the notorious Scottie Deane and his wife, and all deal with near death experiences primarily due to loneliness, bitter cold, and fatigue, not to mention the red death.

Will they find Deane and his wife? If so, what affect will he have on them and their respective conditions?

Isobel was first published in 1913. Reading by Roger Melin, running time: 6 hours, 43 min. Also available as E-Book: ePUB, 58 400 words (average reading time 4 hours, 50 min).

James Oliver Curwood (1878-1927) was an American action-adventure writer. His books ranked among Publishers Weekly top-ten best sellers in the United States in the early 1920s. At least eighteen motion pictures have been based on or directly inspired by his novels and short stories. At the time of his death, he was the highest paid (per word) author in the world.
Listen to sample
---