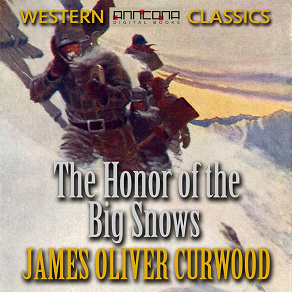 The Honor of the Big Snows
The Honor of the Big Snows is an adventure novel by American writer James Oliver Curwood.

What unseen force may have brought young Jan Thoreau and his music from out of the barren lands into the remote camp of Lac Bain, forever changing the lives of those few who lived there?

What brought him to the home of John and Melisse Cummins as the latter lay on her death bed? Moreover, what was the great sorrow and overpowering sadness which permeated the life of the young man in the months and years following his arrival, and by what means was he to struggle with The Honor of the Big Snows?

The Honor of the Big Snows was first published in 1911. AUDIO: Reading by Roger Melin, running time: 7 hours, 3 min. Unabridged full version. Also available as E-book: ePUB, 59 100 words, reading time approximately 4 hours, 55 min.

James Oliver Curwood (1878-1927) was an American action-adventure writer. His books ranked among Publishers Weekly top-ten best sellers in the United States in the early 1920s. At least eighteen motion pictures have been based on or directly inspired by his novels and short stories. At the time of his death, he was the highest paid (per word) author in the world.
Listen to sample
---