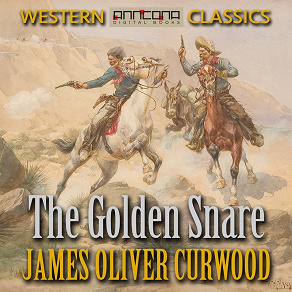 The Golden Snare
The Golden Snare is an adventure novel by American writer James Oliver Curwood.

With but two years of service in the RNMP Philip Raine finds himself somewhat unwillingly on the trail of Bram Johnson, wanted for murder and a wild, untamed and savage man who commands a pack of wolves as his brethren.

But most peculiar of all is the snare which Bram had had in his posession and had somehow lost. It was a golden snare intricately woven out of the finest, most delicate flaxen hair of a woman.

But what could possibly be the relationship between this half-human murderer and a woman who could have borne a crown of such beauty and elegance?

The mystery of Bram Johnson and his wolves and the golden snare becomes one which Raine feels compelled to unravel even as he pursues the wild man and his pack among his own territory of the Canadian barren lands.

The Golden Snare was first published in 1921. AUDIO: Reading by Roger Melin, running time 6 hours, 15 min. Unabridged full version. E-Book: ePUB, 55 000 words (average reading time 4 hours, 35 min).

James Oliver Curwood (1878-1927) was an American action-adventure writer. His books ranked among Publishers Weekly top-ten best sellers in the United States in the early 1920s. At least eighteen motion pictures have been based on or directly inspired by his novels and short stories. At the time of his death, he was the highest paid (per word) author in the world.
Listen to sample
---